Our first adoptions from 4Paws were three kittens in the early 2000s. We had recently moved our family to Northern Virginia from a remote mountainside in Blacksburg. These were our first ever indoor cats! They lived well and were greatly loved.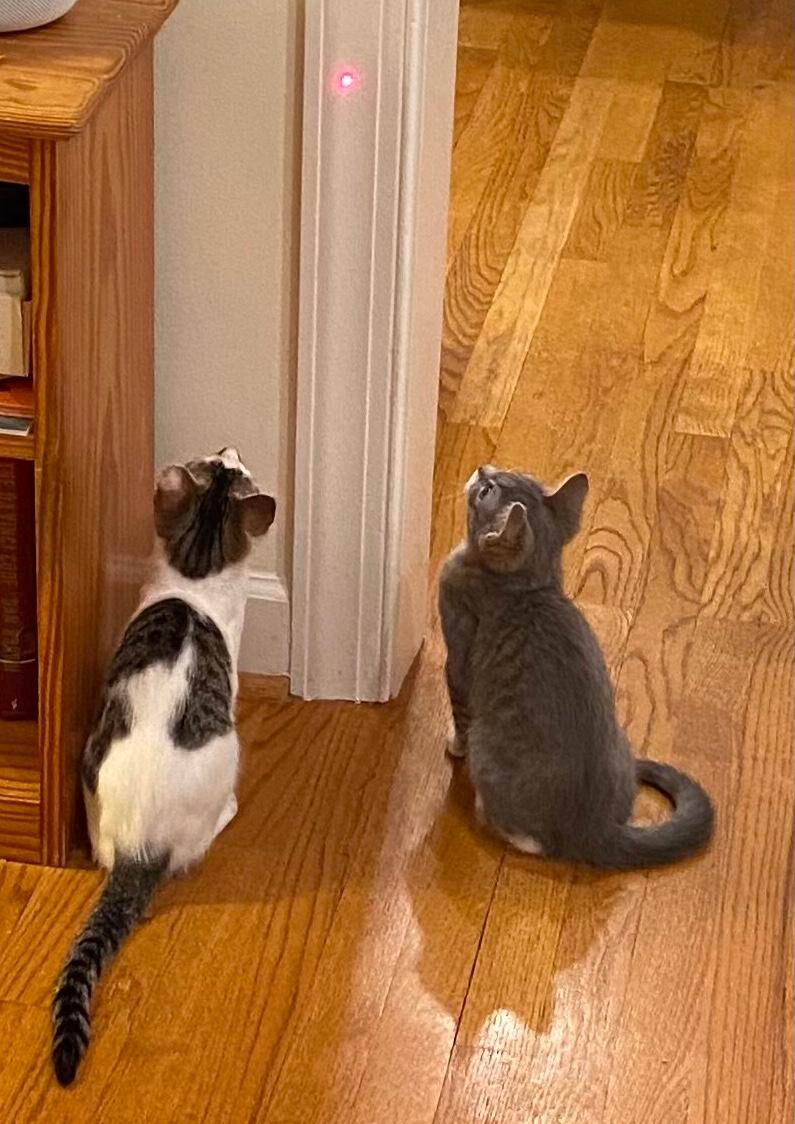 Bailey, the longest lived of the three, passed away in September 2020, during the first autumn of the pandemic. Our compassionate vet forewent "curbside only" service so that my husband and I could be present as Bailey, a handsome cream tabby, quit this world. 

My husband and I went home to a quiet house. Bailey was the last of the second wave of the childhood pets of our three now grown children. He left us behind feeling quite sad and bereft, mourning, as is typical I think, many losses all at once.
After several months, we agreed that we should get on a waiting list for a bernedoodle puppy. 

Many more months passed as the world strained under the weight of climate change, unsettling politics, and societal divisiveness, all with a backdrop of a tenacious and persistent viral epidemic. The puppy waiting list progressed more slowly than anticipated, we re-thought our decision, and COVID vaccinations eventually allowed us to resume travel and work outside the home. Welcoming and training a new puppy, we reluctantly agreed, was no longer realistic for us. We removed ourselves from the waiting list.

Our daughter texted the next week that a friend of a friend needed to re-home an older cat. I was tempted. My husband suggested "we should get a kitten instead." Our son weighed in that "kittens should be adopted in pairs if at all possible" (4Paws agrees).

Encouraged by the consensus developing in the family, I found 4 Paws online, identified some promising pairs of kittens, submitted our application, was interviewed by phone, and soon received the news we had been cleared for adoption of two kittens! I retrieved littermates Frida (4Paws kitten Delilah) and Pewter (4Paws kitten Summer) from a remarkable foster caretaker in Ashburn— all of this in one week.

Impressed with the magnitude, efficiency and impact of the dedicated 4Paws operation (and with my activities severely scaled back by COVID) I recently responded to a volunteer recruitment email. I'm headed off today on my first foray as a 4Paws Transportation Volunteer. So much healing, fun and opportunity found through 4Paws!

Here they are: soft, smart, playful, and affectionate, and providing much-appreciated pitter-patter, purrs, mysterious warbles, and energetic kitten antics.