While every cat that comes into 4Paws' adoption program gets basic care—vaccines, sterilization surgery, test for feline leukemia and FIV—some require extensive medical attention. This extra care can often cost thousands of dollars. Here are the stories of a few of the cats that received more than basic vet care during 2022: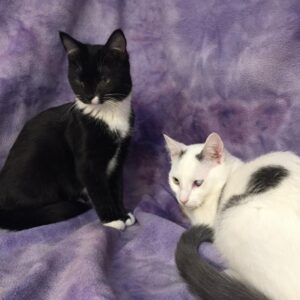 When Phoenix came to 4Paws she was suffering from a terrible upper respiratory infection, which caused her eyes to become infected and swell. Before she could be seen by the veterinary ophthalmologist, her eye ruptured. After 9 visits to the ophthalmologist and two surgeries, her eye was saved, and she can see shadows and shapes. Phoenix is now a healthy weight, very active and playful, and has bonded to one of the other kittens named Lynx.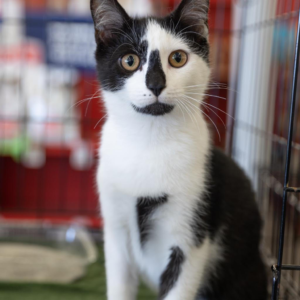 Cassidy, an older kitten, came from a shelter in central Virginia. He arrived to 4Paws with a mangled back leg, which was successfully amputated. Even before he came to 4Paws, he had a near-fatal reaction to flea treatment and 4Paws had to arrange for admission to an emergency veterinary hospital. Cassidy has been adopted and is a happy little tripod who doesn't even realize he is missing a limb.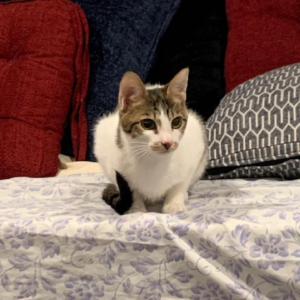 Autumn arrived at her foster home with a severe upper respiratory infection (URI) causing her to stop eating. After the URI cleared up, she still would not eat or drink on her own. An ultrasound revealed fatty liver disease—the rapid breakdown of fat cells, flooding the liver and overwhelming liver processes. Autumn became lethargic, she spent hours sleeping, never leaving her cat bed. A feeding tube was surgically inserted so she could receive nutrients and calories. She is still not eating on her own but she is much more energetic and interactive.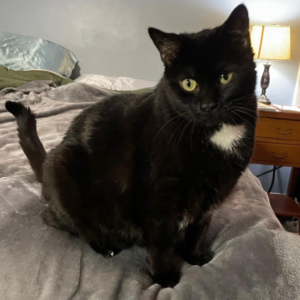 At a young age, Teddy suffered a traumatic injury in his former home. He was jumping onto the kitchen counter, miscalculated, and landed on a hot griddle. He suffered severe injury to his paw pads. Consequently, he stopped using the litter box, but has since healed and is now trained to use pee pads. Also when Teddy came to 4Paws he suffered from entropion (inverted eyelashes) causing terrible eye irritation. Surgery was necessary to correct this condition. Now Teddy is ready for his forever home.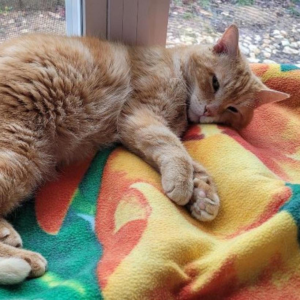 Abandoned at a gas station rest stop, Petrol found his way to 4Paws. While his photo makes him look like a young lad, Petrol is estimated to be more than 10 years old. Upon arriving to 4Paws, he had a tumor the size of a kiwi fruit on his rear leg. He underwent surgery to remove the tumor and then a few weeks of recovery care. Now fully recovered, he is doing well.
Please make a donation to 4Paws so we can continue to help deserving cats like these.