Barbara Lipson, the president of 4Paws Rescue Team, stresses the importance of our organization. She states that, "4Paws volunteers continue to rescue homeless cats from local and rural shelters where they face imminent death because of overcrowding and limited resources."
Our organization is successful because of the volunteers that support all the operational aspects of the Rescue Team. Our volunteers can be described as a dedicated team of individuals that have a tremendous love of cats. Here are the 10 best ways to volunteer for 4Paws.
Provide Foster Care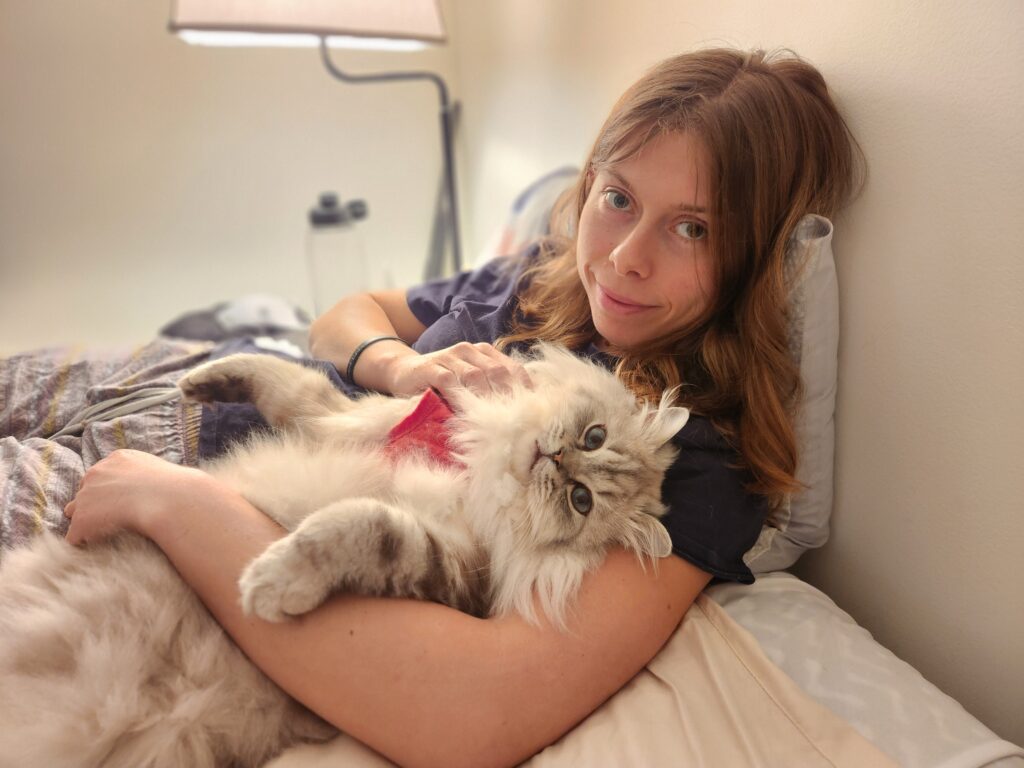 4Paws depends upon our network of foster parents to care for our rescued kitties before they are adopted. 4Paws pays for pre-authorized vet services. Fosters provide food, shelter, and love. Fosters transport the cats in their care to and from adoption fairs, usually held twice a month in Northern Virginia Petco stores. The time commitment varies from a few weeks to a couple of months depending upon the volunteer's availability. Foster parents are also responsible for identifying any behavioral or health issues with a cat. Learn more about fostering and start a foster application here
In Store Kitty Care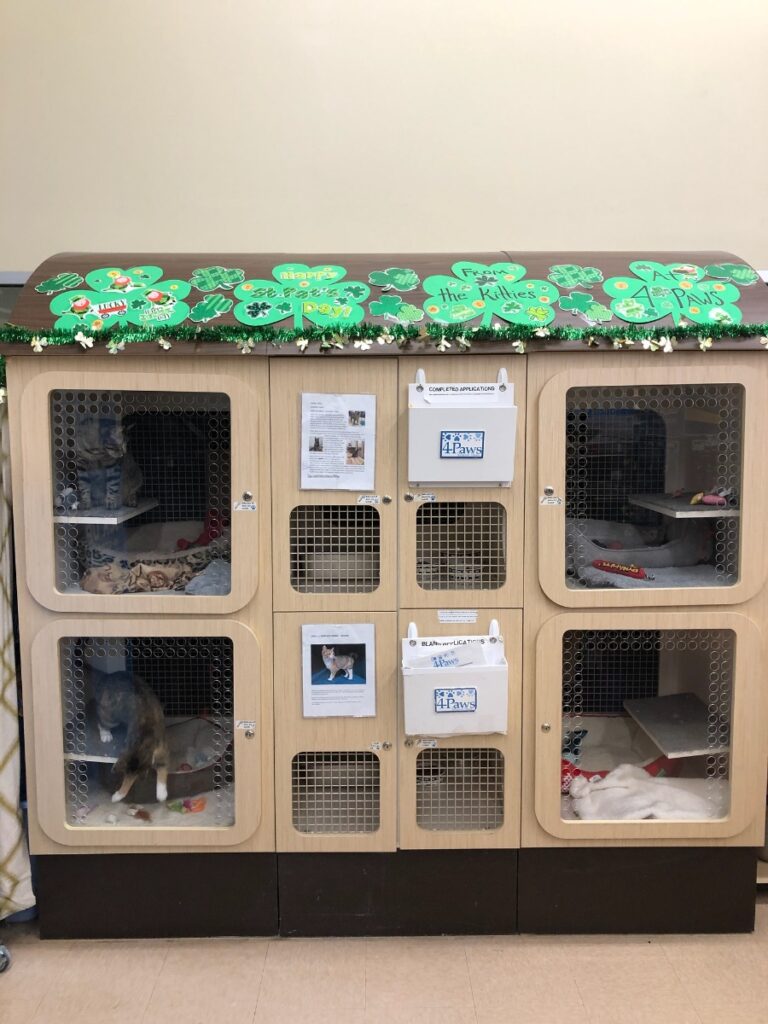 These individuals are asked to commit to one hour each week to care for the cats that are temporarily housed at Petco stores in the Northern Virginia area. Volunteers give each cat fresh food and water, scoop the litter, clean the habitats and provide love and attention to the cats at the store of their choice. Volunteers are responsible for communicating any concerns or issues and must keep a log of their visit. Due to Petco's store policy, store volunteers must be at least 18 years of age.
Barn Cat Adoption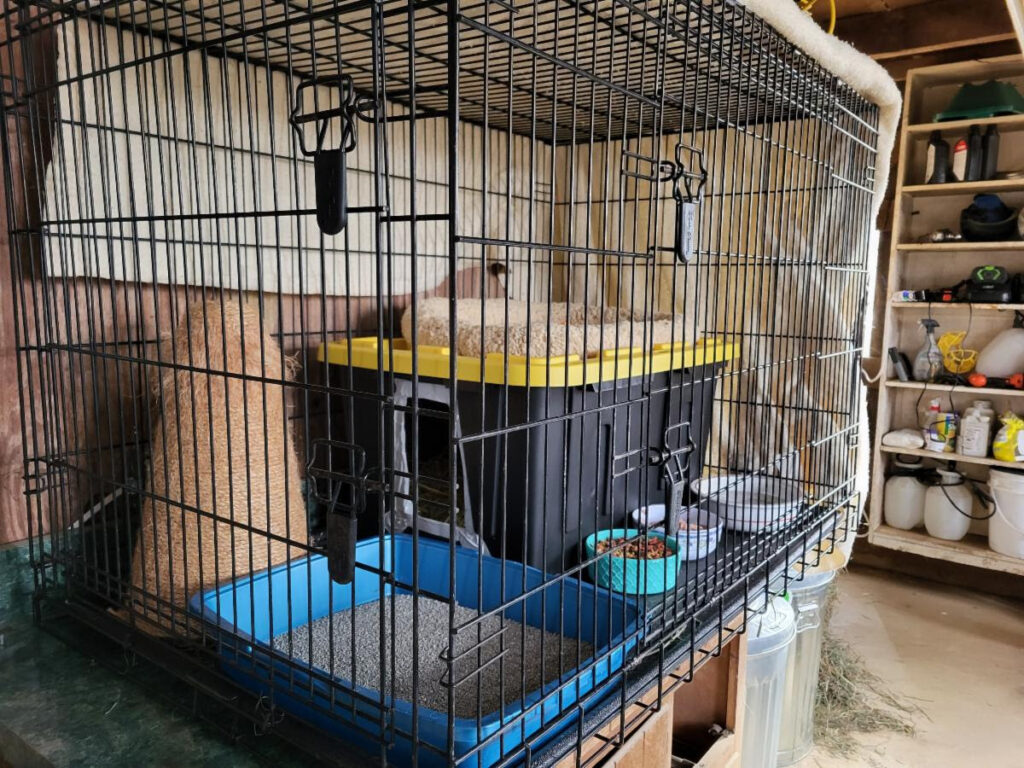 There are many very shy and feral cats that have very few opportunities for a decent life. Some barn kitties don't do well in a traditional home. 4Paws delivers these mouse hunters (altered and vaccinated) and provides advice on integrating them into their new barn life. My neighbor is "mouse free" since she has adopted several cats from 4Paws and she couldn't be happier. See all barn cats here.
Community Cat Feeders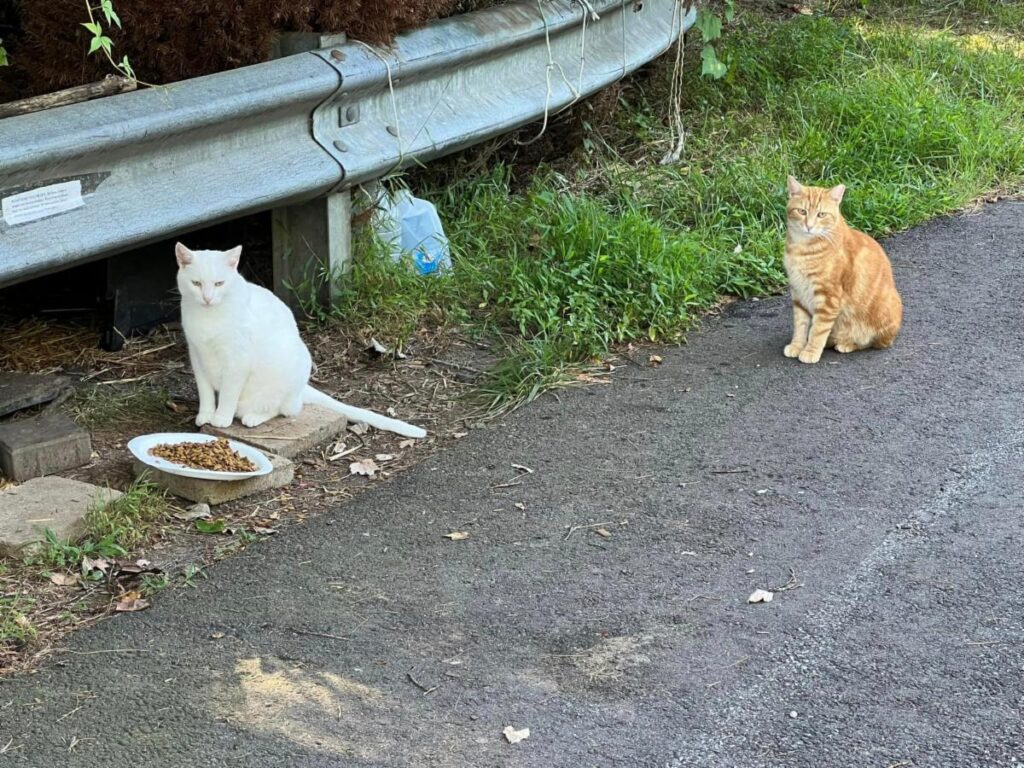 There are several managed cat colonies throughout Northern Virginia that need volunteers to feed them once a week. Here is a link to the locations of the managed cat colonies that 4Paws supports.
Cat Transporters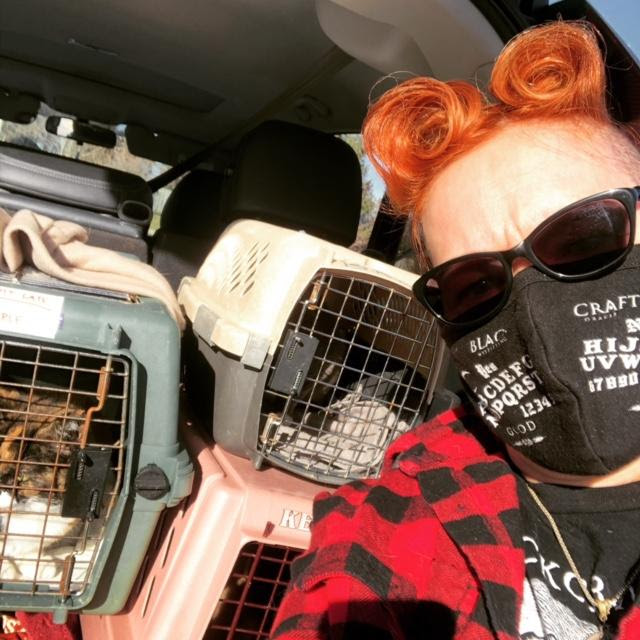 Volunteers are needed to transport cats for a variety of reasons. If a foster parent is not available, cats may need transportation from a store to the vet or they need to be moved from one Petco store to another. Requests are usually flexible to fit the volunteer's schedule, but an emergency may arise from time to time. Volunteers are also needed to pick our international rescues at Dulles Airport when they arrive from our partner rescue organizations.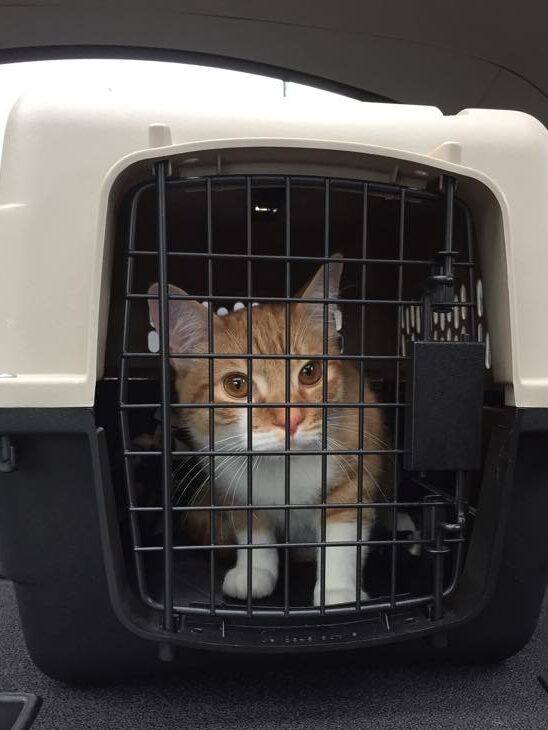 Kitty Carriers and Litter Boxes
Many times, we'll need extra kitty carriers for transporting our cats. We may also need extra litter boxes and litter to help support our foster network. We often need the cardboard boxes from cases of cat food to serve as litter boxes for our kitties at adoption fairs. We always need cat food for our cats at Petco stores. See our wish list here.
Adoption Fair Set-Up and Support
Volunteers are needed to help set up cages for adoption fairs when scheduled at a local Petco. Volunteers will answer questions from potential adopters and will provide assistance with the application process. At the end of the fair, volunteers will dismantle and load the cages.
Adoption Application Support and Screening
4Paws has an extensive screening process for potential adopters. We check our resources to verify the individual is not on any "Do Not Adopt" lists. We then verify home ownership and ensure that renters have landlord permission to adopt a cat. This is completed by checking county databases, websites for large apartment complexes or by contacting landlords directly. We also make sure that a parent has approved the adoption in cases where the adopter is living at home. Lastly, we check to make sure that all adopter pets are receiving adequate vet care and are up to date on all vaccinations. We contact the vet office provided on each application and speak with the front office to verify all the information provided. Volunteers need to confirm that a cat does not go outside and will not be declawed. 
We may find that there is conflicting information such as an unreported pet. And sometimes the care reported on the application may be misstated. In these cases, we need to contact the potential adopter for clarification. Once the application has been conditionally approved, we'll schedule a phone call as additional verification and to finalize the next steps in the adoption process. 
Volunteer Support
Because 4Paws has a huge number of fosters and other volunteers, more volunteers are needed to manage and support them. Volunteers are needed as Petco store coordinators, foster home coordinators, new volunteer coordinators, and general managers.
Support "Behind the Scenes"
There are many opportunities for volunteers for "behind the scenes" support. These opportunities include updating our website and the adoption information on our kitties, supporting our volunteer newsletter, writing articles for our newsletter and coordinating other volunteer efforts such foster parent information and database. Our volunteers will also follow-up with new adopters to see how a kitty is settling in to a new home. Our volunteer team depends on excellent communication and coordination.
Being a volunteer for 4Paws is an honor and is a way to give back to a wonderful organization. A volunteer's time and commitment is truly a gift that can last for several years.