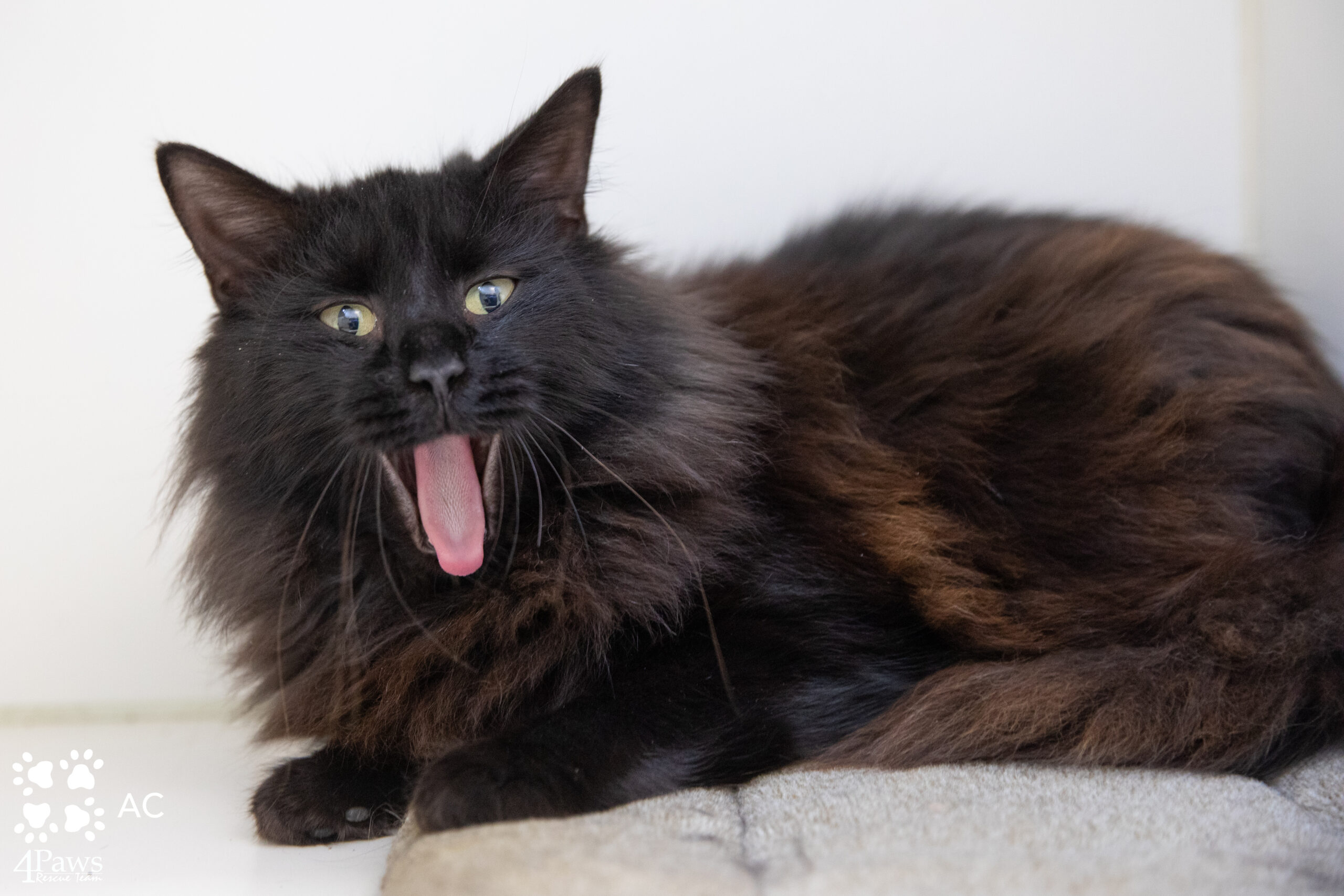 Founded in 1995, 4Paws Rescue Team, Inc. is run entirely by volunteers from Maryland, Washington, and Virginia. We have no rent or salaries to pay. We are a qualified public charity under section 501(c)(3).
Revenue
Adoption fees are generally only a small portion of 4Paws' total revenue. Your donations are the primary source of our operating funds.
Recently, more than 84% of 4Paws' revenue came from donations from the general public and Combined Federal Campaign. If you have a cat you love, know someone who loves cats, or sympathize with the plight of homeless cats, please consider giving a donation to 4Paws' rescue efforts.
Expenses
For every dollar donated, 96 cents directly supports our rescued cats.
More than 90% of our revenue each year is used to pay for veterinary services, medical supplies and pet supplies—expenditures directly benefiting the cats that we rescue. The remaining funds are used for administrative functions such as printing, postage, and telephone service.

Our typical adoption fees are $140 while it costs us, on average, more than $150 for 4Paws to ready a healthy cat for adoption. These expenses includes:
Rabies and distemper vaccines ($20 – $30 each vaccine)
Feline Leukemia and FIV testing ($40 – $60)
De-worming and flea treatment ($15 – $25)
Neuter or spay ($60 – $90)
The $140 adoption fee for an adult cat falls short of covering the veterinary costs provided to a healthy sterilized cat. If a cat were sick when rescued—stress related illnesses such as diarrhea or upper respiratory infections are quite common—the vet bills could easily be double those of a healthy cat.
This is why your donations are so important to our ability to save feline lives.
Over 800 Animals Saved in 2020
In 2020, 4Paws placed more than 800 homeless cats and kittens into loving homes.
Cats generally come to us from local Virginia animal shelters, high-kill shelters, pet owners who can no longer care for their pets, military personnel deployed overseas, and neighborhood streets across the D.C., Maryland, and Virginia area.
We pledge a lifetime commitment to every cat we rescue. If an adopter can no longer care for his or her pet, the organization will take that cat back into the adoption program.
Independent Audit Report
Below you can review our 2020 financial statements and independent auditor's report for the financial year ending on September 30, 2020 with summarized financial information for 2019.