Tributes and Memorials
This is a section where we highlight stories and photos of 4Paws pets that have passed away.
Pom Pom (2013-2023)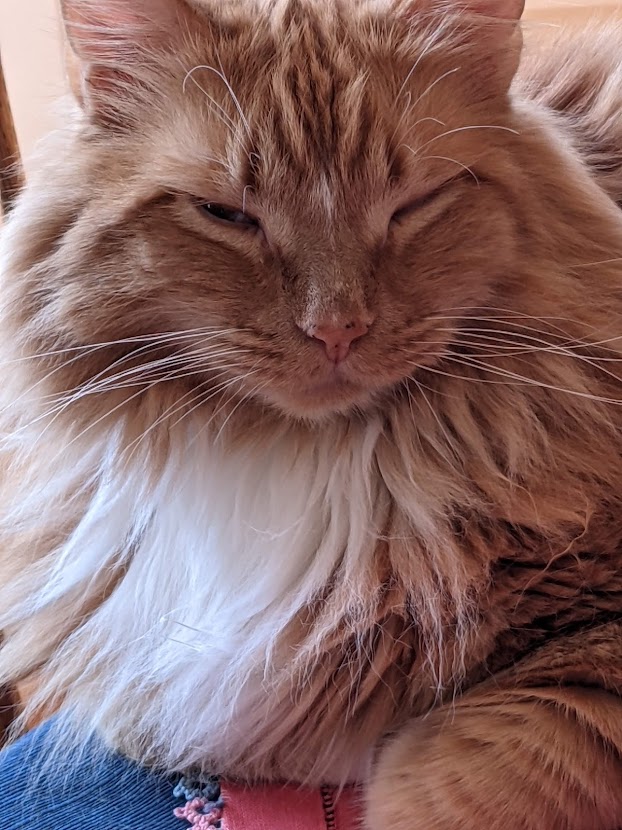 "I recently lost the first cat that I adopted from 4Paws, Pom Pom. He was a beautiful Maine Coon mix that was very shy at first but quickly became a beloved family member.  He loved to visit my mother in her nursing home and Pom loved to say "hello" to the other residents. He was very loving and gentle. Although Pom continued to be somewhat shy, he loved everyone.
Over Memorial Day weekend, Pom had a choking cough that prompted three trips to our vet as well as one trip to an emergency vet. He was diagnosed with an upper respiratory infection and bronchitis and was given both steroids and antibiotics. After a few days, his condition didn't improve and he started breathing through his mouth. We went back to our vet and he was given fluids and antibiotics. On his final day, Pom started coughing up blood and passed away on my way back to the vet. His death was a tremendous shock to us." –Chris Doxey
Millie Cordero (2016-2022)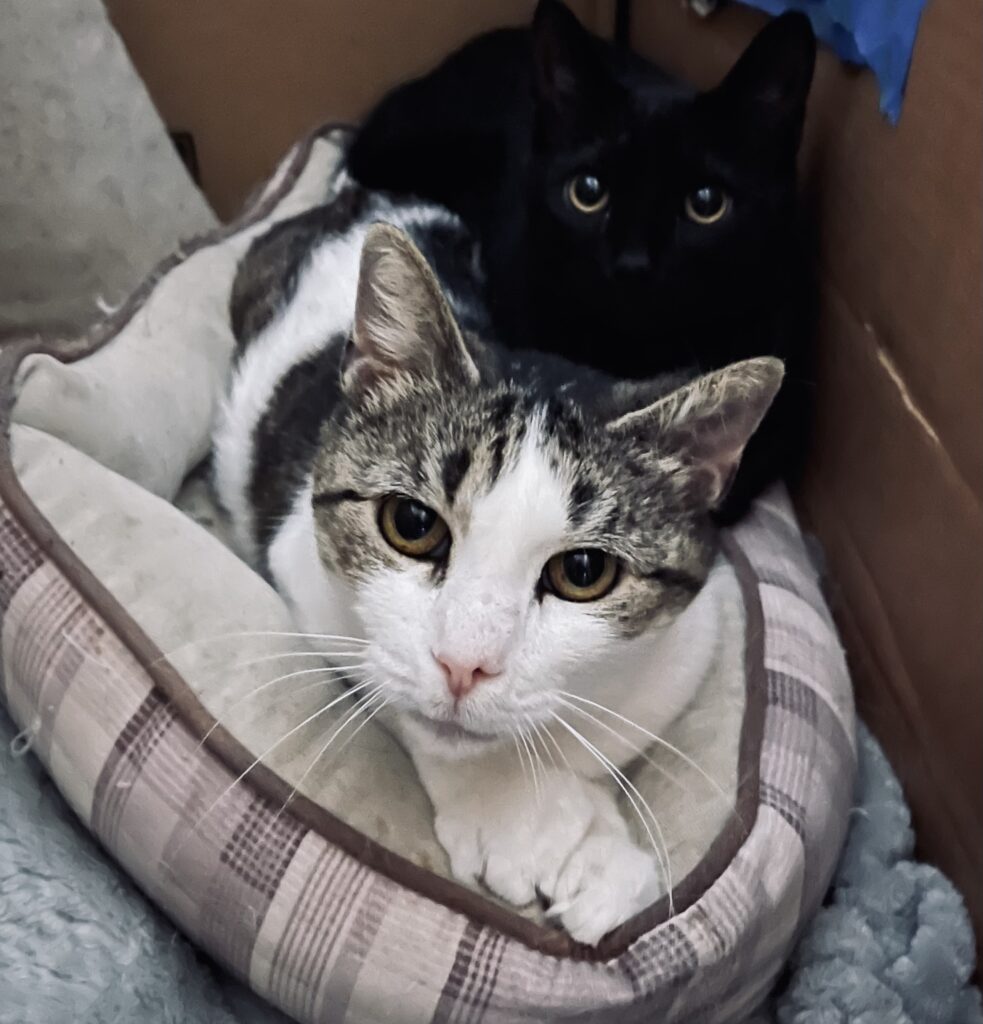 "She was a beloved kitty in her foster home for the last year. She is missed so much." – Amy Stanley
Kismet (2012-2022)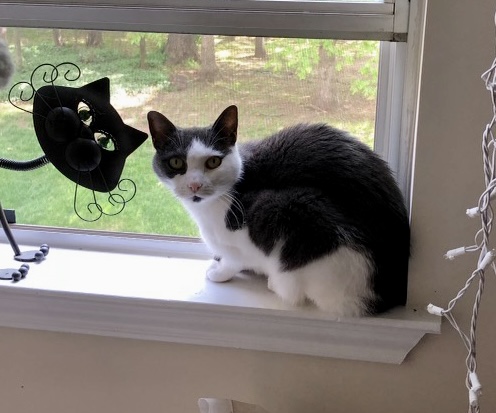 From his cat mom, Martha Mishkin:
He was my class mascot during virtual school. He kept me company during the pandemic while I was pregnant and Jasper was working 2 jobs and renovating our new home. He was the best couch-lap cuddler.
Cinderella (2012-2022)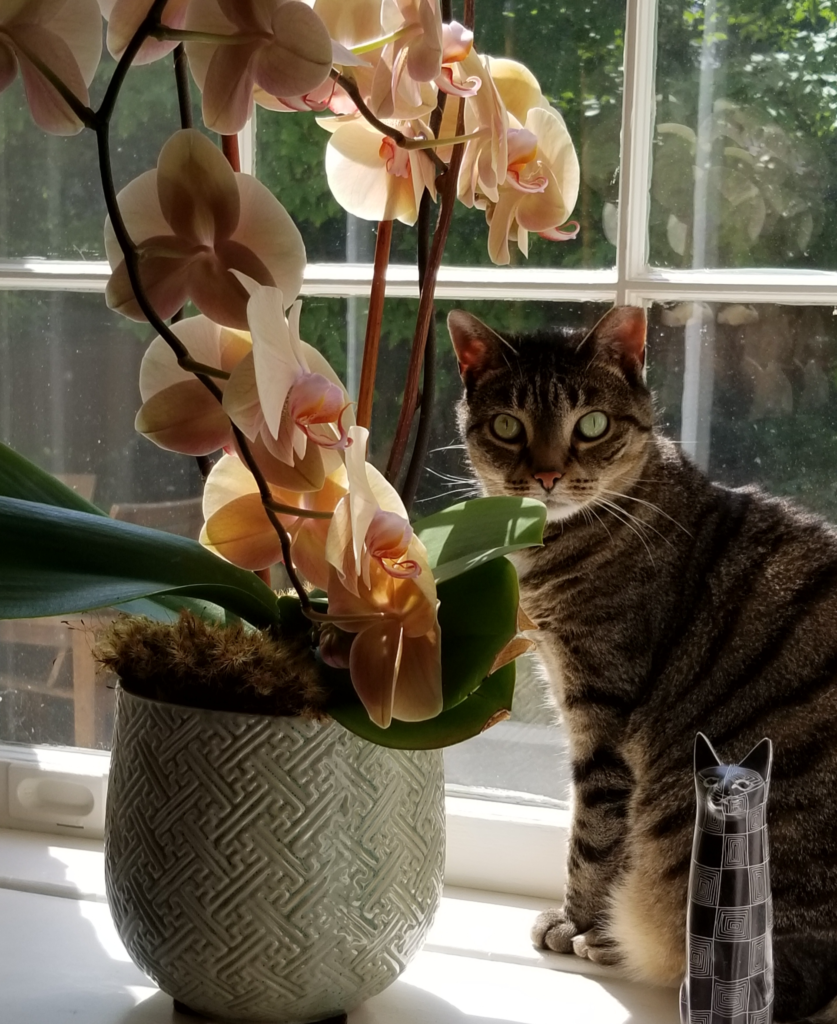 In 2013, Barbara Lipson asked me to "hold onto" Cinderella, a feral cat who had been found in a parking lot in D.C. Originally named "Moby", Cinderella had been trapped, neutered and released, only to appear again, friendly to humans. A vet amputated Cindy's mangled tail, and through sheer coincidence, reunited Cindy with her litter of kittens. I planned to keep Cinderella until a permanent home was found, but, after hiding in my basement for several months, Cindy became part of my family. It took Cinderella two years to venture upstairs, and two more to jump on my bed. She nestled up against me every night, after my other cats had gone to sleep. Cinderella was the kindest, most gentle cat I've ever known. She asked for nothing. She got along with my dogs and cats, and let me hold her on my lap. Every evening, Cinderella would sit at the back door, watching for foxes and raccoons. I knew that she secretly longed to be outside. Last year, Cindy jumped out an open window. She returned to my backdoor the next day. I wept out of gratitude: not only was Cinderella safe, but she chose to come home. Cindy recently passed away from a heart attack, at the age of 9. My heart is broken but I am forever grateful to 4Paws and to the humans who saved her. Together, we gave Cinderella a wonderful life. She left me too soon but leaves us all with a miraculous story of hope and love.
---